BJ (Barbara Jean) Van Scoy, MDE
Artistic Director & Master Dance Educator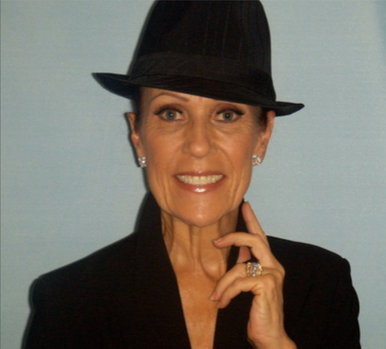 For over 20 years, BJ (Barbara Jean) Van Scoy was an artistic director, choreographer and owner of six dance studios and a performing company on the mainland.
Many of her former students model/perform/teach/choreograph/appear in shows and dance companies, Disneyland, Disneyworld, Worlds of Fun in Kansas City, Community Theatres, etc. Many have also competed in dance competitions both in Hawaii and on the mainland and continue with dance after high school at the various colleges and universities.
I am forever grateful and continue to thank my first dance teacher, Betty Mae Harris in Boone, Iowa. Begging my parents to take dance classes from the age of three became a reality at twelve. Betty Mae Harris instilled in me the inspiration that fueled my deep passion and love of dance!
To this day, many keep in touch with the former Master Dance Educator.  "It is amazing seeing and hearing from so many of them." We as educators have such an impact on the younger generations and must always remember to make it positive and inspiring.  The discipline, guidelines and standards we set they will remember the rest of their lives.  "You know you have done something right when they remain in contact years later and continue to say "Thank You! I wouldn't be where I am today as a person or in the dance world without your training, guidance, attention to detail, inspiring classes and the love and caring you show your dancers/students." Or a former student you trained as a child and now an adult & dance teacher in her own right, recognizes you at a Jazz Dance World Congress in Chicago and comes up to you and says "Are you by any chance Barbara Jean Van Scoy? My sister and I trained with you at your studio in Ames, Iowa!"  Now children of former students are giving me the honor of inspiring and educating their children.
BJVS studied with the greats in the ballet world -- Robert Joffrey, Melissa Hayden, David Howard and Joseph Levinoff. She also had the opportunity of studying with the leading masters of jazz -- Gus Giordano, Charles Kelley, Luigi, Frank Hachett and Matt Maddox. In addition, Ms. BJ studied with the best tap masters -- Bob Audy, Danny Hoctor, Al Gilbert, Charles Kelley, Charles Hughes, Henry La Tang, Jack Stanley and Ron Daniels. 
BJVS has performed and studied throughout the US mainland, Europe, Orient, Asia and Hawaii. She taught on faculty for leading dance organizations (Dance Educators of America, Chicago National Association of Dance Masters, Professional Dance Teachers of America, NYC Dance Olympus (Caravan Blue/Red) and lectures. Created the "Pualani Polynesian Dance Company" Kansas City (Gladstone) Missouri in 1982 performing throughout the Kansas City metropolitan area and Worlds of Fun.
When touring overseas, BJVS studied Classical Belly Dance in Istanbul, Turkey and ethnic dances in Spain, Greece, Thailand, Japan and the Phillipines.  Her Polynesian dance training started on the mainland and enhanced with advanced studying numerous summers in Hawaii before moving to the islands in 1984. 
She performed at Merrie Monarch Festivals under the direction of Kumu Hula Chinky Mahoe - Hula Halau 'O Kawaili'ula and continues with weekly hula classes for enjoyment and the continuation of Hawaiian culture.
While living on the mainland, BJVS students/dancers attended workshops in various major cities on weekends during the year; in the summers, they traveled to NYC, Chicago and California to study at the national Dance Conventions. The purpose of the weekend and summer trips were to enhance their dance training by studying with other professionals in the dance world and to be inspired by other students that were at a more advanced level.
BJ Van Scoy is a Life Member of Dance Masters of America, Dance Educators of America and Chicago National Association of Dance Masters.
She holds Master Degrees from DEA and CNADM in Ballet, Jazz, Tap, Acrobatic, Character, Theatre, Anatomy, Choreography and Staging.
She taught in the dance department at Punahou. She was the first classical jazz dance educator in the performing arts department at Kamehameha Schools-Kapalama Campus (freshman-seniors) when it was introduced into the curriculum in 1990. 
She was given the opportunity to return for a second year; however, she instead made the choice to focus on the growth and professional standards of her own dance company, Dance Spectrum Hawaii.